What is 100-200% Returns of Your Capital Every Month
Recently came upon few sites and training programs that are promising 100-200% sure shot profits each month. currently, let's try and understand what a 100% sure shot monthly profit means that.
Suppose I be part of their service or training program with the capital of one lakh rupees let the return be 100% their lower limit. Here is what I will be able to be obtaining over months
1st Month- My One lakh can flip 2,00,000 as 100% profit is Sureshot and calls/secret methodology are 100% secured and operator based mostly 😉
2nd Month- i'm reinvesting my entire profits and capital of 2,00,000 therefore at finish of this month it'll flip 4,00,000 lakh
3rd Month- Wow 4,00,000 turns 8,00,000 with sureshot calls
4th Month- 100% gains turns my 8,00,000 to 16,00,000 lakhs
5th Month- currently 32 Lakhs
6th Month- Its doubling once more 64 Lakhs
7th Month- Here i'm going from lakhpati to Crorepati 1.28 crores
8th Month- 2.56 Crores
9th Month- 5.12 Crores
10th Month- Wow this can be not stopping 10.24 Crores
11th Month- doubling and doubling 20.48 Crores
12th Month-  40.96 Croes
13th Month- It keeps on doubling 81.92 Crores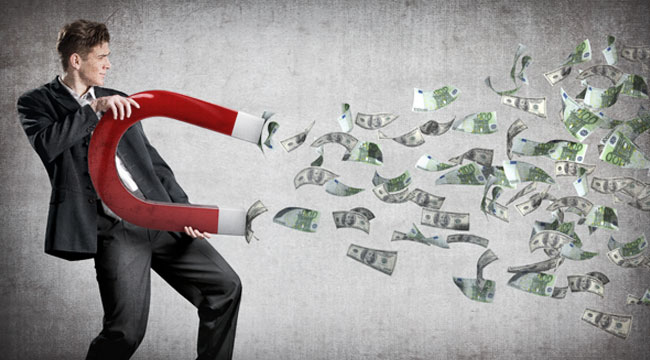 14th Month- Now you will be a worth 100 crores as your tipster is giving you sureshot profits as he promised  now 163.84 Crores
15th Month- Now its 327.68 Crores
16th Month- By this time you have already beaten most of the millionaires in the coutnry 327.68 Crores
17th Month-  655.36 Crores
18th Month-  1310.72 Crores
19th Month- 2621.44 crores
20th Month- 5242.88 Crores
21th Month- 10,485.76 Crores
22th Month- 20,971.42 Crores
23rd Month- 41943.04 Crores
24th Month- 83886.08 Crore rupees
That would be more than 4 billion dollars  and you will be ranking in India's top 20 billionaires in just 2 years. Ok let's trade for few more months to conquer the world
25th Month-  1,67,772.16 Crores
26th Month-  3,35,544.32 Crores
27th month-  6,71,088.64 Crores
28th Month- 13,42 177.28 Crores
29th Month- 26,84,354 Crores
30th Month- 53,68,709 Crores
31th Month- 1,07,37,418.24 Crores
32th Month- 2,14,74,836.48 Crores
33th Month- 4,29,49,672.96 Crores
34th Month- 8,58,99,345.92 Crores
35th Month- 17,17,98,691.84.Crores
36th Month- 34,45,97,383.68 Crores
If i am good in mathematics then that would be like $ 57,432 Billion from one lakh rupees in just 36 Months i.e 3 years .
So, if the claims of your stock or commodity tips provider are correct you will be the Multi Billionaire on earth in just 36 months following their Accurate tips or advises. Not just that you will be worth several times of big Empires like tata Birla or Bill Gates and Warren Buffett who will be standing at $79.2 B and $72.7 B even after multiple years of smart and hard work and well-established business.
See claims of your tip provider:
1) They are giving sure shot 100-200% profit every month in Future & Options or Stock or commodity.
2) They are working from Multiple years
3) They have thousands of clients in these multiple years.
4) this is secret to turn 30,000 to 10,00,000 every year
Note : Pure Operator based calls
But the question arises why come the hundreds of satisfied clients which have been getting the sureshot calls since 5 years have not yet made to forbes list of millionaires yet? Infact they are not even able to beat our desi Warren Buffet Mr. Rakesh Jhunjhunwala Sir whose net worth is just $1.91 Billion. And yes how come the person revealing the secret is still an average/unknown guy? Ask yourself can such claims be true any how?
Another thing if someone has got such strategies why come he himself is not making it instead of sending bulk messages, hiring marketing staff to make calls, posting on social media groups and send bulk mails to investors asking to subscribe for their services.
These days investor are getting lots of such messages, calls and emails who promise mind blowing returns in short period of time and unfortunately many new comers fall in their trap.
Here are some facts about the stock market :
An analyst who is able to give you 30% return annually over a 5 year period on a diversified portfolio of 10-15 stocks is extremely smart and may really be one of the best in the industry.
Nobody gets rich overnight. Nobody. And if you do, I promise you that you will burn it in the next few nights. ( Speaking from past experience )
A 70-75% success ratio in giving stock calls is pretty good. Don't expect 85-90%. It can be possible for few weeks, but not for few months or years.
Lastly, it's your unrealistic expectations which is giving you this pain. If you want a genuine advisor start expecting a reasonable return.